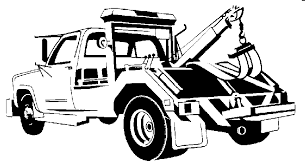 From Bolingbrook to Bloomingdale, Patrick Collision Cares
At Patrick Collision Auto Body Repair in Chicago, we know that handling a car repair involves more than just fixing the car. That's why we're pleased to offer complimentary towing at our auto repair shops in Chicago-in Schaumburg, Naperville and Palatine.
Most insurance companies will cover the cost to tow your vehicle, but if they don't you can rest assured that our team will pay for it. This is just one of the ways that we make sure your entire experience is convenient and hassle-free...that's "The Patrick Difference!"
We use two towing companies to provide this service. If you use our Schaumburg location, towing service is available at 847-895-6162, and our Naperville location towing service is available at 630-961-9484. Let us make your car repair easy-we also offer car rentals, too!
Let our Chicago auto body repair specialists get you back on the road in no time. We have three locations in Chicagoland ready to serve you. Schedule an appointment with us today!
Schaumburg Collision & Auto Repair Center at 888-314-9807
Naperville Collision & Auto Repair Center at 888-310-9828